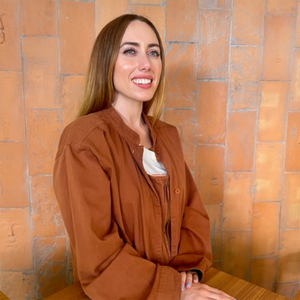 Microneedling
Regular price

1.196,00 kr

Sale price

1.196,00 kr

Regular price
Microneedling stimulates natural collagen production, minimising fine lines and wrinkles while addressing uneven texture, acne scars, and enlarged pores. With minimal downtime and maximum efficacy, your skin will absorb skincare products more effectively, and our in house expert Elizabeth ensures a safe, non-invasive experience for all skin types. Embrace long-lasting results and a smoother and more refined complexion. 
The treatment includes a thorough cleanse, massage, 
To optimize healing, pair with LED treatment.

After the treatment, a slight redness may typically occur, which indicates that the treatment has started a desired inflammatory reaction, which is the overall goal of the procedure. The dryness and tightness afterwards typically disappear after 3-5 days.
To optimize your post-treatment care, we recommend adding moisturizing masks more often in the period following your treatment, avoiding hard physical sports, sauna/steam baths, and hair removal for the first 24 hours. Additionally, steer clear of strong Retinol and  exfoliation 2-3 days after the procedure.

Treatment package: In order to achieve the best results, we recommend 3 sessions.

Price for 3 sessions: 3815 DKK (discount of 670 DKK)

Note* If the time between sessions ends up being longer than 4 weeks, the price will rise to DKK 1,495 for the treatment in question.

This treatment is not suitable for the following: 

- Bleeding disease and treatment with a blood thinner, Severe diabetes mellitus, Severe dermatitis, psoriasis or similar, Active papulopustular resacea or acne vulgaris stage IV, Ongoing infection/virus in the skin, Open wounds, Skin cancer, Pregnant and breastfeeding people. 
Microneedling stimulerer naturlig kollagenproduktion, minimerer fine linjer og rynker, mens den behandler ujævn tekstur, acne-ar og forstørrede porer. Med minimal nedetid og maksimal effektivitet vil din hud absorbere hudplejeprodukter mere effektivt, og vores interne ekspert Elizabeth sikrer en sikker, ikke-invasiv oplevelse for alle hudtyper. Omfavn langvarige resultater og en glattere, mere raffineret teint, der får din indre skønhed til at skinne igennem.
Behandlingen inkluderer en grundig udrensning, massage,
For at optimere helingen skal du parre med
LED-behandling
.
Efter behandlingen kan der typisk opstå en let rødme, som indikerer, at behandlingen har startet en ønsket betændelsesreaktion, som er det overordnede mål med indgrebet. Tørheden og stramheden bagefter forsvinder typisk efter 3-5 dage.
For at optimere din efterbehandlingspleje anbefaler vi at tilføje fugtgivende masker oftere i perioden efter din behandling, undgå hård fysisk sport, sauna/dampbade og hårfjerning de første 24 timer. Derudover skal du undgå stærk Retinol, og eksfoliering i 2-3 dage efter proceduren.
Forløb:
For at opnå de bedste resultater anbefaler vi, at 3 behandlinger skal udføres.
Pris for forløb: 3815 DKK (rabat på 670 DKK)
Bemærk*
 Hvis tiden mellem sessioner ender med at være længere end 4 uger, vil prisen stige til 1.495 kr. for den pågældende behandling.
Denne behandling er ikke egnet til følgende:
- Blødningssygdom og behandling med blodfortynder, Svær diabetes mellitus, Alvorlig dermatitis, psoriasis eller lignende, Aktiv papulopustulær resacea eller acne vulgaris stadium IV, Igangværende infektion/virus i huden, fx herpes simplex eller byg, Åbne sår, Hudkræft, Gravide og ammende mennesker.
Select your appointment time online or call +45 31 36 58 27
Adding product to your cart
Use left/right arrows to navigate the slideshow or swipe left/right if using a mobile device